The Decentralized Crypto Mining
Financial Service Platform
Trusted by 300,000+ crypto users worldwide
Total BTC Mining Power
TH/S
Key Features
In the spirit of decentralization, DMEX creatively tokenizes crypto mining power into NFTs to greatly improve the accessibility, transparency, and liquidity of crypto mining assets. DMEX transcends traditional centralized cloud mining platforms by allowing more users to benefit from crypto mining with lower costs and minimum barrier.

Tokenized Mining Power NFT
More

Transparency on Blockchain
More

Open Source Smart Contract
More

Risk Sharing Mining Insurance
More

DAO Community Governance
More
Products and Services
Since its inception in December 2020, DMEX has always been committed to delivering the best value-added crypto mining solution for every blockchain user.
Mining Power Collateral Loan
Third Party Game Asset NFT Mining
(Coming Soon)
Miner/Mining Machine Market
(Coming Soon)
Third Party Game Asset NFT Mining
(Coming Soon)
Miner/Mining Machine Market
(Coming Soon)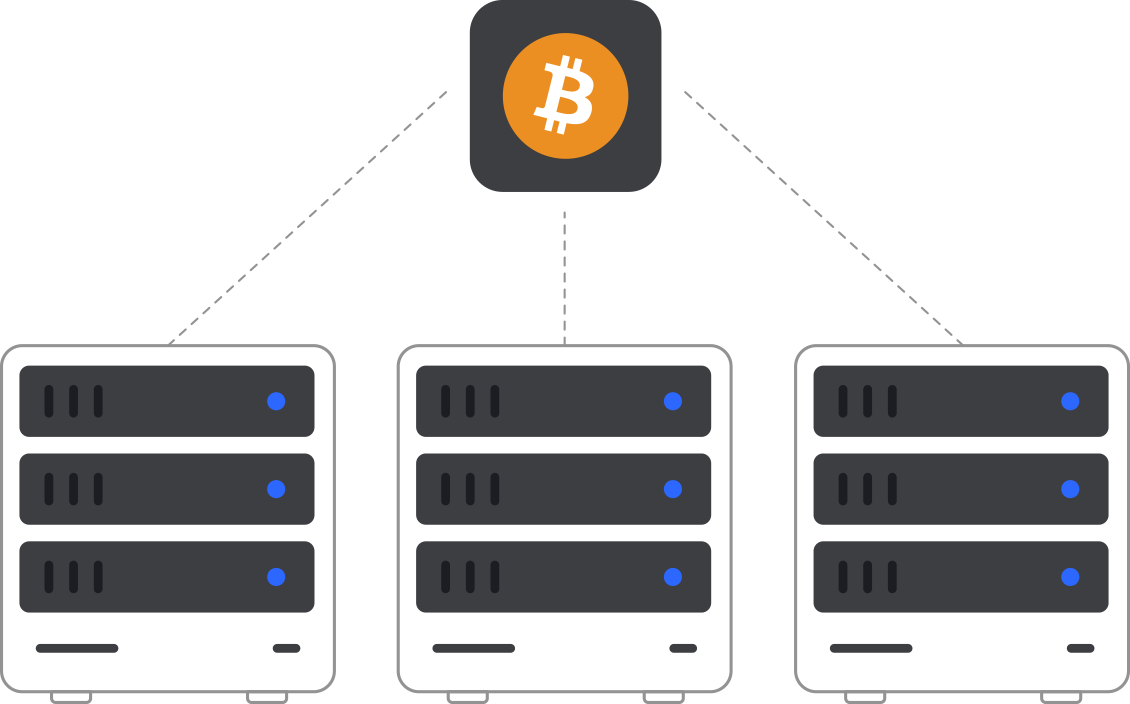 We provide BTC and other mainstream cryptocurrencies' mining power in the form of NFTs. Simply purchase the NFT to start mining immediately. All mining income is settled daily on T+1 basis.
We provide a P2P mining power marketplace that supports the listing and reselling of mining power NFT between individual users.
Third-party mining power providers can list their mining power on DMEX for sale after strict quality control procedures and democratic community DAO referendum.
Details and Instructions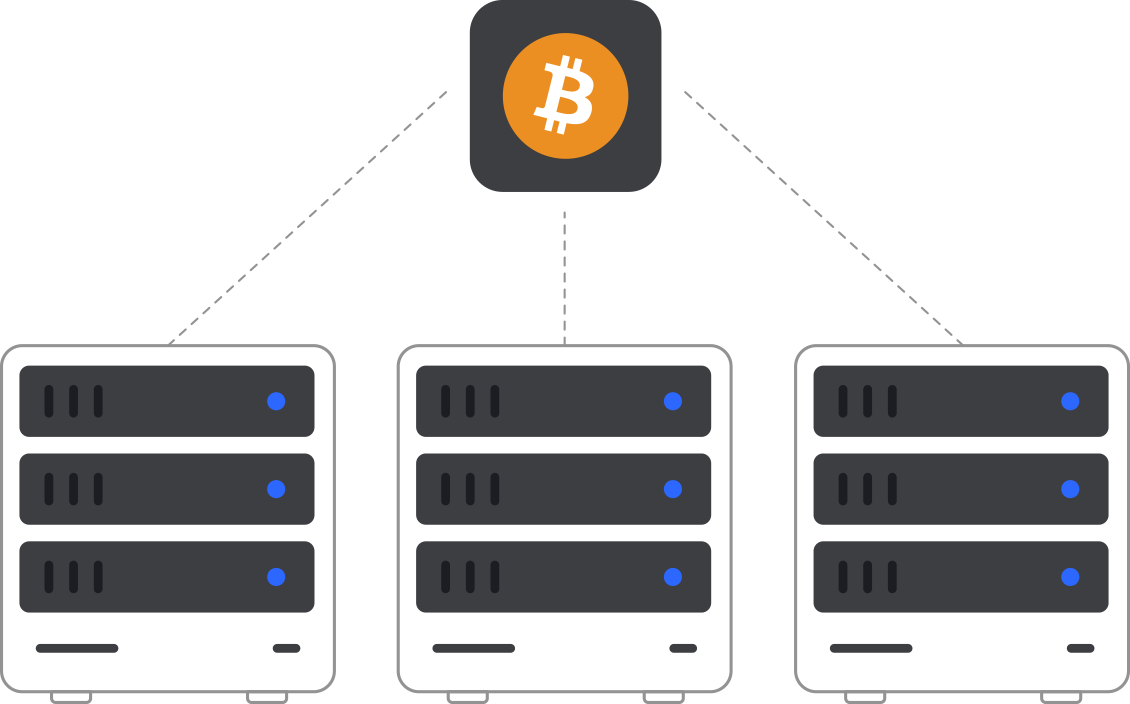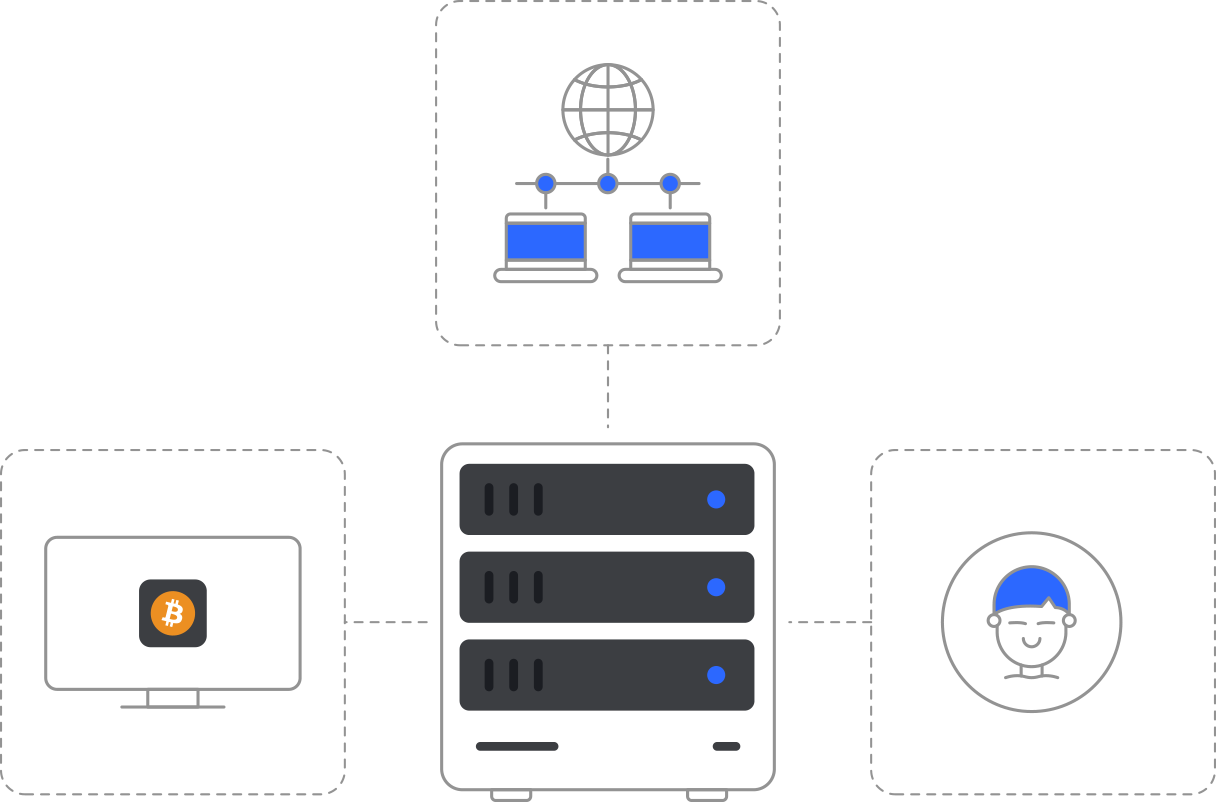 Users can pledge their mining power NFTs to borrow cryptocurrencies at highly competitive rates.
There is Zero liquidation risk as the mining power NFT collateral will continue to generate mining revenue and automatically repay the loan.
We provide more flexible DeFi options for mining power NFT holders, allowing DMEX users to hedge the market risk and lock in future mining income.
Details and Instructions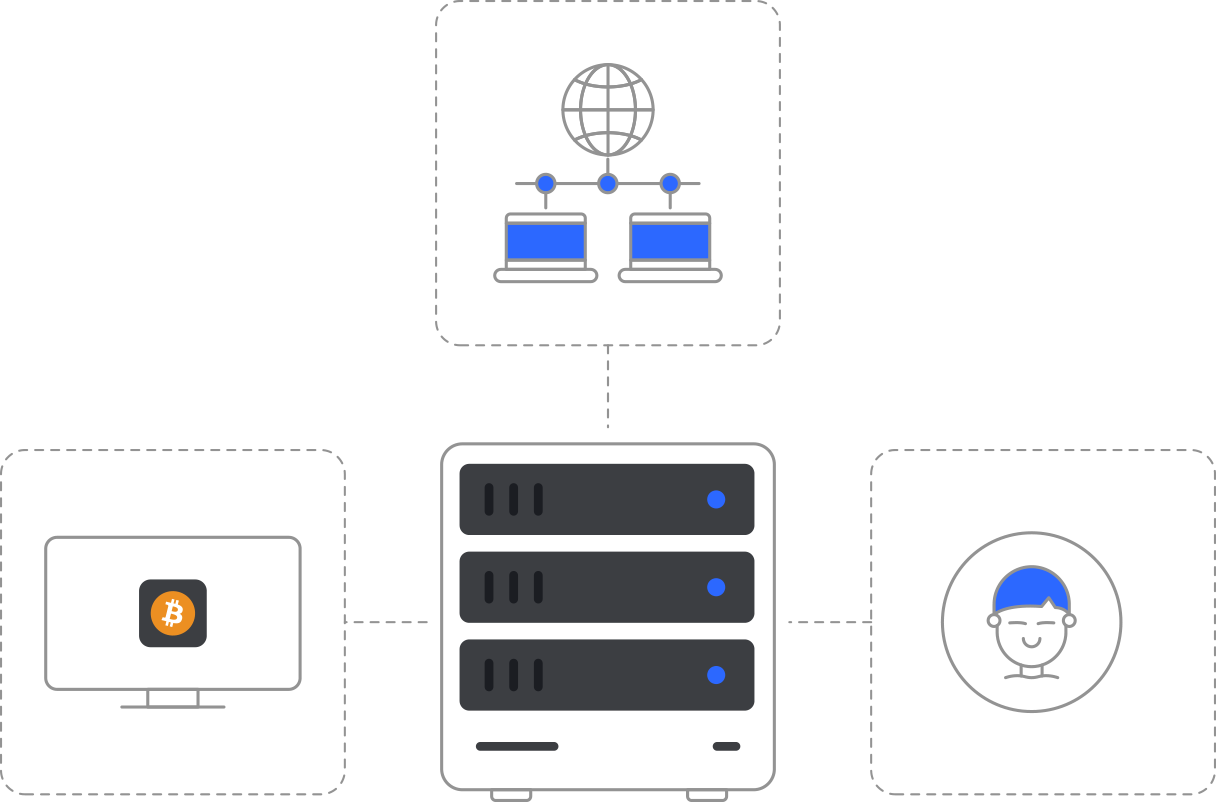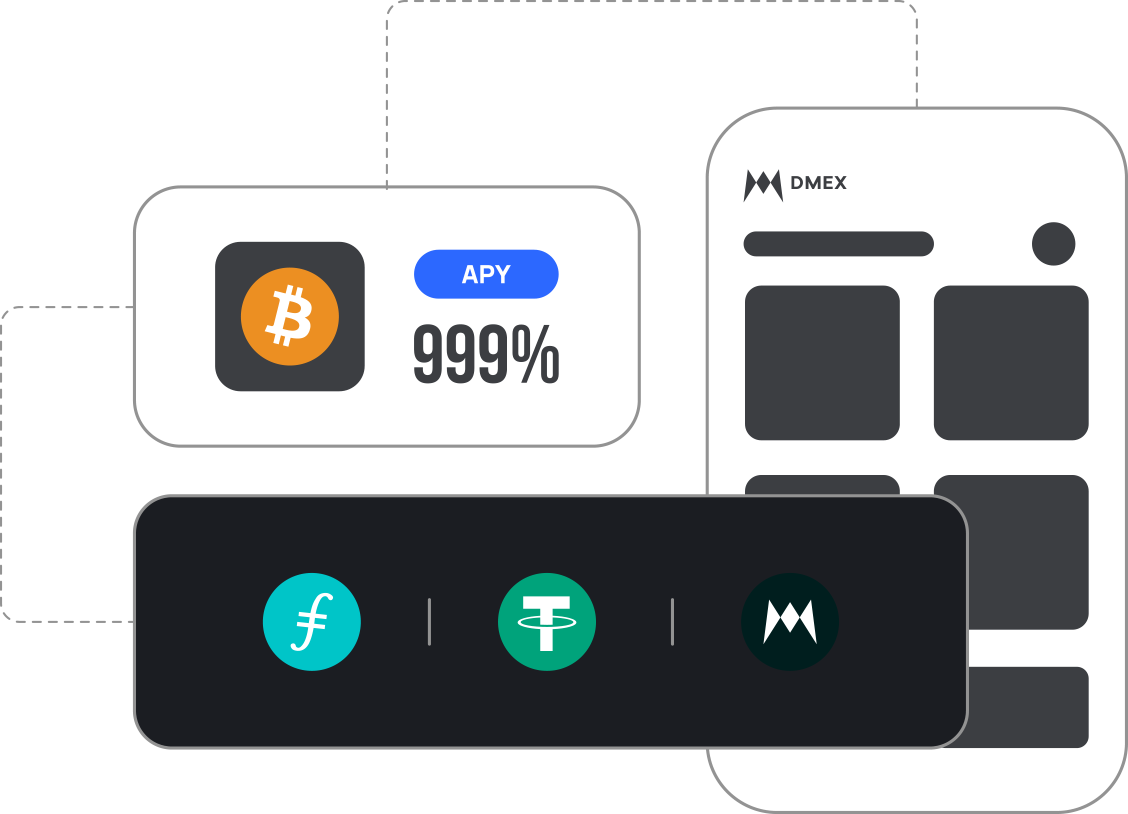 DMEX provides flexible staking pools for multiple mainstream cryptocurrencies on both BSC and HECO chains.
DMEX provides liquidity mining pools for multiple popular token pairs on both BSC and HECO chains.
All DMEX mining pools have high APY, high liquidity, flexible terms. Enjoy hassle-free deposit and withdraw 24/7.
Details and Instructions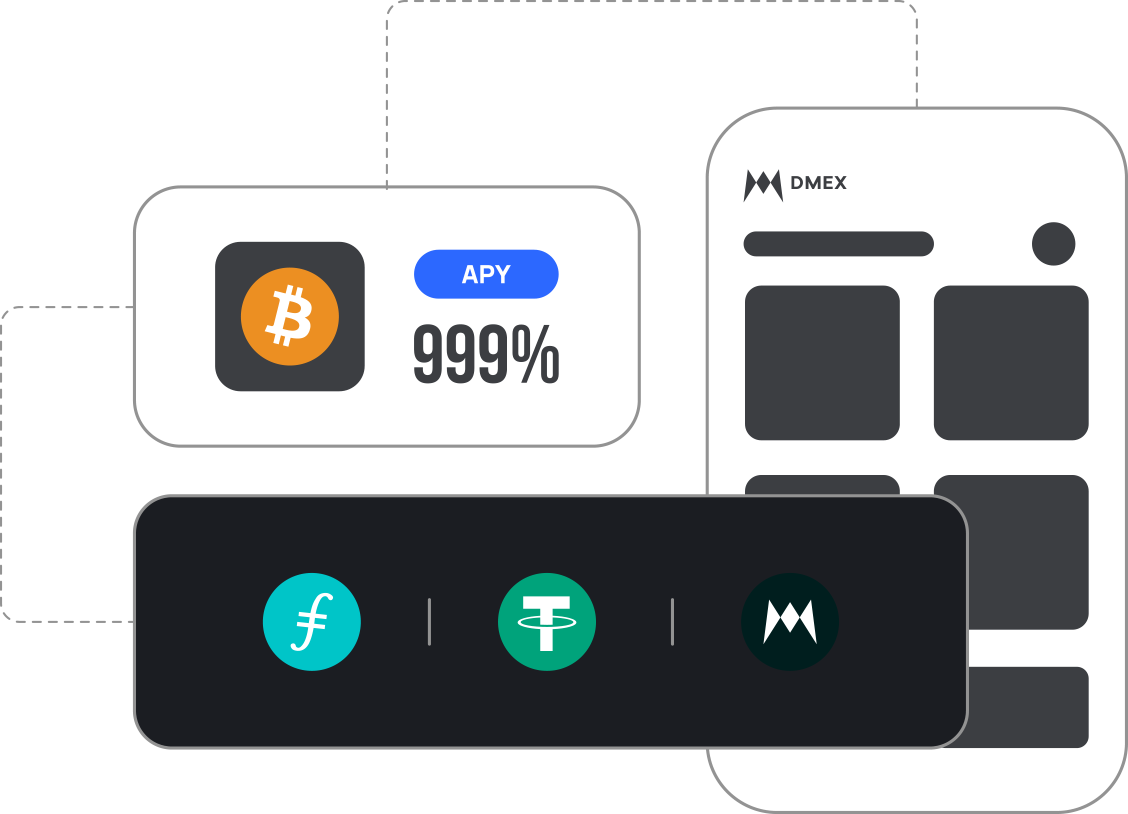 With DMEX's extensive expertise in the mining industry, we aim to combine mainstream crypto mining power NFT with game assets.
The innovative combination will increase game assets' value, increase blockchain game players' income and boost platform activity.
The DeFi toolset will enhance the liquidity of both mining power NFT and game assets, hence stimulate market vitality.
Press Release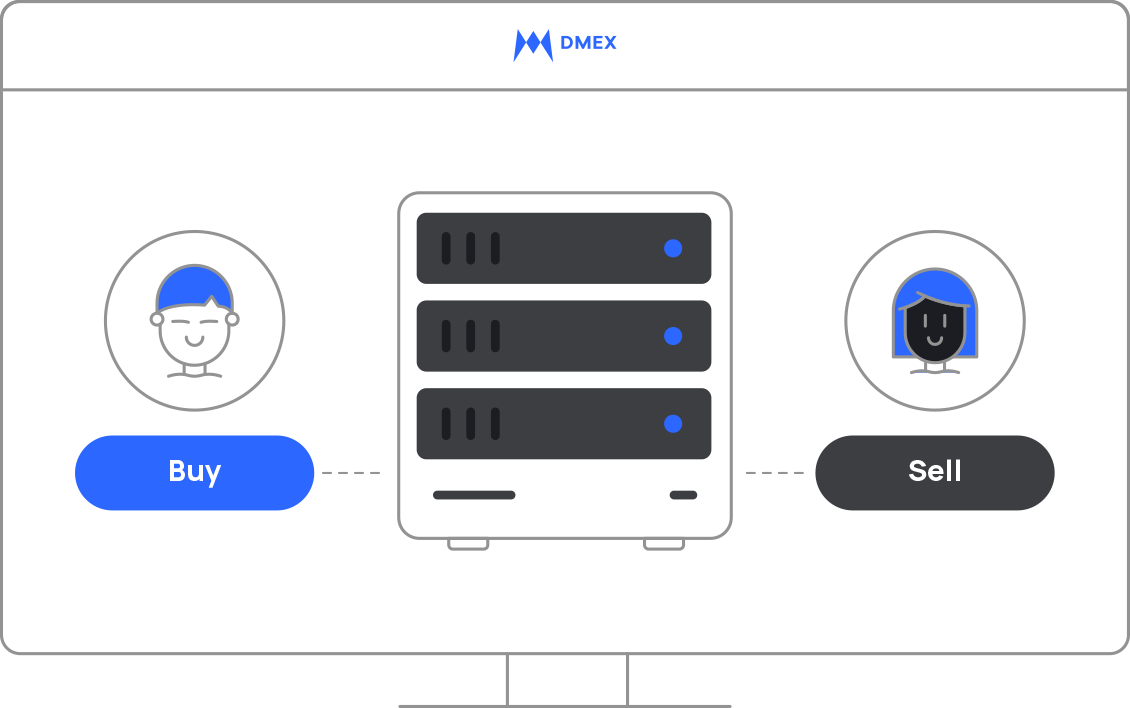 Innovative mining power NFT and miner valuation/appraisal algorithm.
Decentralized mining power NFT and miner auction.
Listing and reselling second-hand miners.
Disposal and recycling of second-hand miners.
Press Release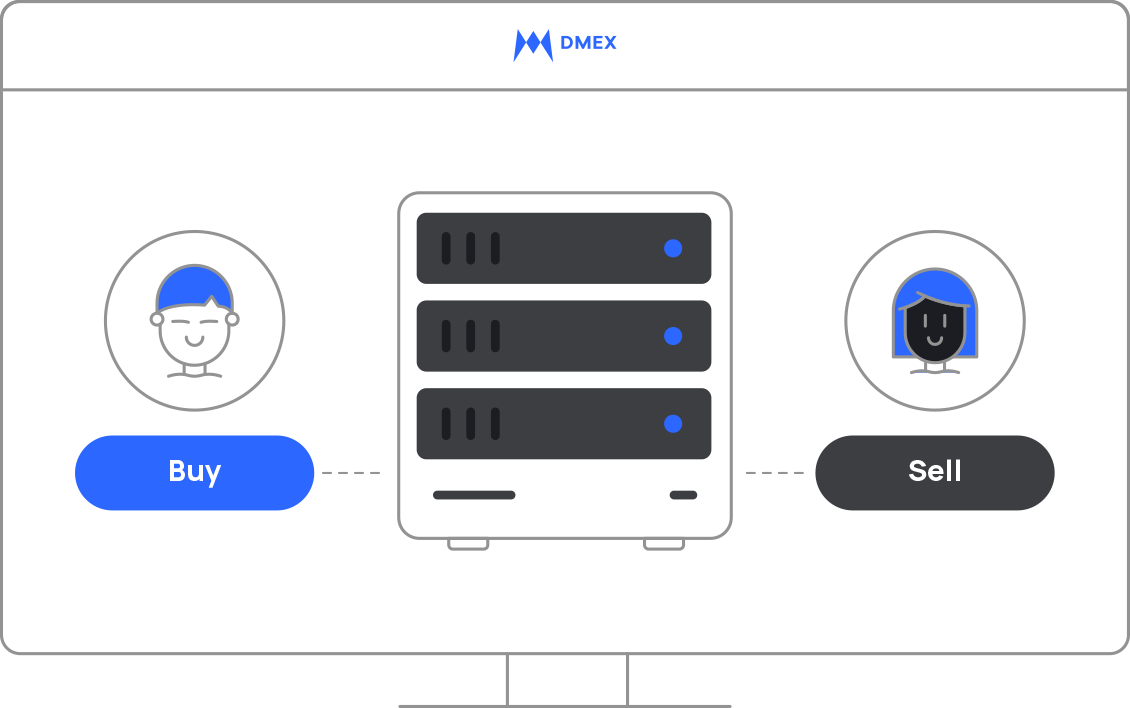 Partners
Media Partners
Security Audits


Report Number: 202102091830